Love Spell: Written In The Stars - A magical romantic-comedy otome
Bonus Route Reveal: Aslan, The Wizard
---
We are soooo stoked and absolutely thrilled by the support Love Spell has gotten and we couldn't be more excited moving forward! To commemorate such a happy occasion, we've decided to reveal the face of one of our bonus routes: Aslan, The Wizard. Check him out below!!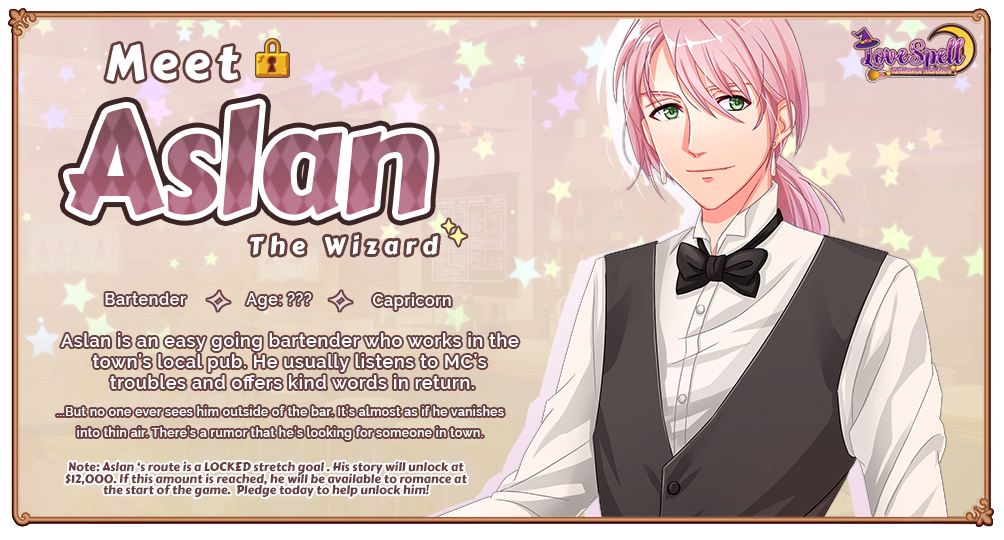 Aslan is currently a stretch goal reward at $12,000. If we hit this threshold, he will be available to romance at the start of the game along with Enix, Florian, Jamie and Marcello! Aslan's route is a lot of fun and veeery different from our main cast so we really hope we can get there!

Once again and as always, thank you all for your support! Even if you can't support us financially-- there's plenty of other ways to help us, like sharing the Kickstarter with your friends and family, participating in the social media challenge to unlock Sergio's route and spreading the word using #LoveSpellTheGame! Thank you all from the bottom of our hearts! Our journey, and yours, has just begun!
Get Love Spell: Written In The Stars - A magical romantic-comedy otome