Love Spell: Written In The Stars - A magical romantic-comedy otome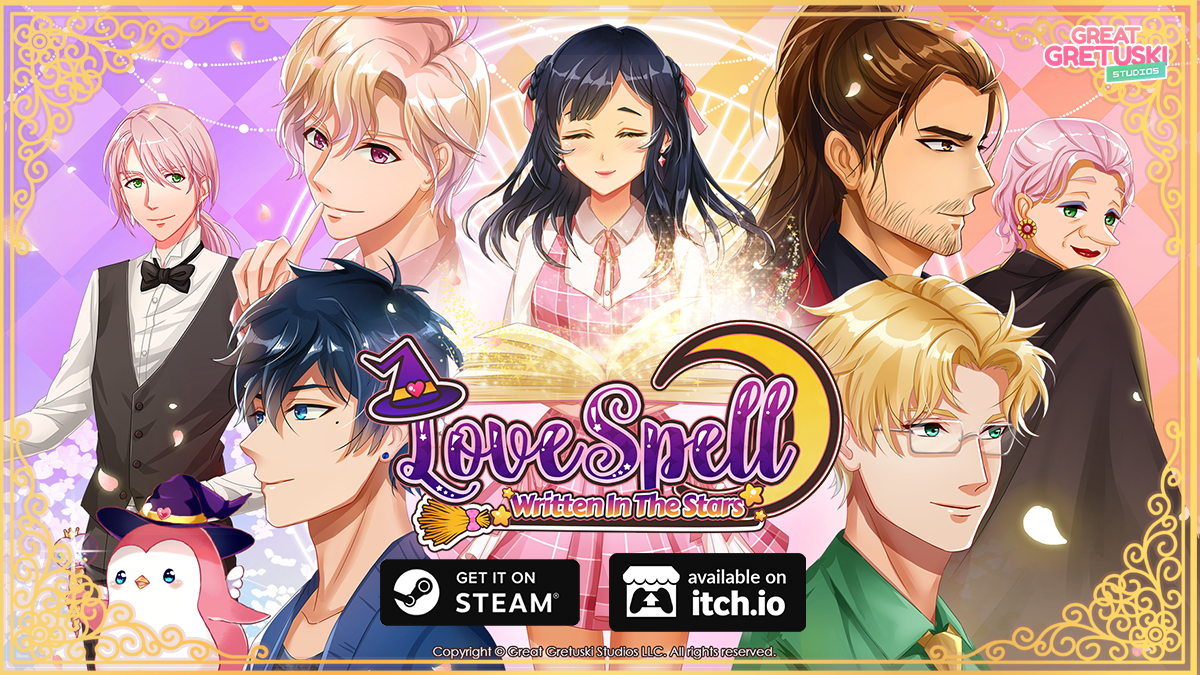 Hello, everyone!!
It's been a long journey and today the first chapter comes to an end, as...
LOVE SPELL IS OFFICIALLY RELEASED WORLDWIDE AND AVAILABLE TO PLAY NOW!!
Today is quite a monumental and special day for the development team as we see the physical manifestation of our dream come to life and today is the first day we can share it with the world.
In the words of our Game Director, "We cannot promise that this is going to be the best or most perfect game in the world, but we can say that there was an immeasurable amount of LOVE poured into this project from everyone who contributed to it's completion."
We hope all the pieces of our hearts that reside in this project, in this story, in these characters, are pieces all of you are able to resonate with and take with you along the way.
We wish for "Love Spell" to be everything you hoped it would and for it to be an enjoyable and memorable experience for you.
From all of us, to all of you... thank you for making our dream come true.
This far is from the end. It is only the beginning.
After all, the real adventure has only just begun!
Stay tuned for future updates, ports to more platforms, DLC announcements, and more by following us on social media and subscribing to our official studio newsletter on our brand new website!
Much love always,
The LS Dev Team.
Get Love Spell: Written In The Stars - A magical romantic-comedy otome